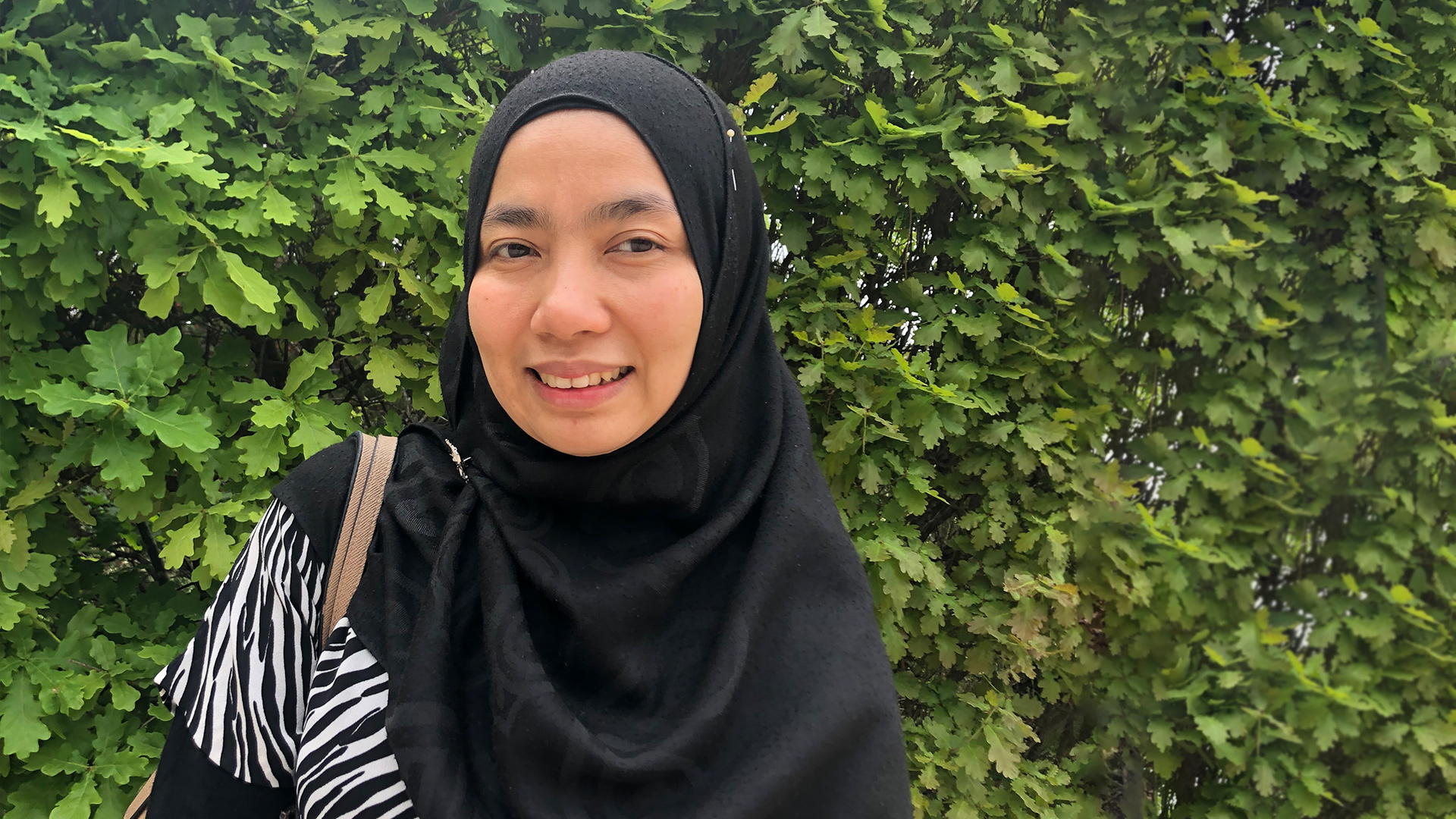 Associate Professor Rini Akmeliawati is an accomplished academic in the fields of Mechatronics, Robotics and Control, whose contributions are driving inspired breakthroughs in space innovation.
With an interest in space and robots that was set in motion as a child, Rini Akmeliawati gained her first degree, a Bachelor of Electrical Engineering (Honours), from RMIT University in 1997. This was followed by her Ph.D. in Electronics Engineering with a major in Control Systems Engineering, attained from the University of Melbourne in 2001.
This launched her academic career, joining the School of Mathematics and Geospatial Sciences at RMIT, where she had the opportunity to work with The Sir Lawrence Wackett Defence and Aerospace Centre in designing aircraft control.
Moving to Malaysia to be closer to family while raising her young daughter, Rini continued to make strides in her professional career, with tenures at the School of Electrical and Computer Systems Engineering in Monash University – Sunway Campus (Malaysia) and Mechatronics Engineering department of the International Islamic University Malaysia (IIUM). During this time, Rini also gained a number of exciting professional opportunities, including working with Angkasa, Malaysia's National Space Agency, creating an adjustable platform for a Satellite Test Facility.
In 2018, Rini was thrilled to return with her daughter to Australia, to join the School of Mechanical Engineering at the University of Adelaide.
Today, with more than 25 years of experience in the field, Rini's current research is focused on bio-inspired robots for space exploration, mining, and habitat construction. She is currently supervising six Ph.D. students to explore the notions of soft-robots and legged robots for harsh environments, developing autonomous robots and swarm algorithms for off-Earth mining and habitat construction and continuing her research on flight control systems for insect-mimicking flapping wings micro aerial vehicles.
Rini also leads the School of Mechanical Engineering's efforts and outreach (STEM) activities for prospective students as Director of Engagement, as well as being the Coordinator of the Robotics and Automation and Research Group and Program Coordinator of Mechatronics and Robotics – just a few more hats to add to her self-professed 'three hats of diversity'.
Ahead of International Women's Day 2022, Defence Innovation Partnership spoke to Rini about her experiences establishing a successful and inspiring STEM career.
What attracted you to the Mechanical Engineering- (Space) Robotics field?
I have always been interested in space and robots since I was a child. I am also very amazed by the efficiency of the human body and how it has been greatly optimised to fulfil tasks necessary for survival, with all the functionalities and abilities to think, act and feel. All this fascination developed in me the passion to design, create and control various (mechanical) systems which can provide similar functionalities to our body, particularly as I am very interested in bio-inspired systems.
What has surprised you most about working in the field?
We can learn from nature – many problems in Robotics can be solved by emulating what nature already has. We are currently pursuing research on efficient flight control based on insect flight. The navigation and vision systems of dragonflies have been an inspiration.
What has been the biggest challenge of your career so far?
To break through the bias that women are not good enough to be leaders in male-dominated areas, such as Mechanical Engineering.
What is your proudest achievement?
When I graduated as the university's best undergraduate student, it truly gave me great confidence to pursue my career in engineering. Also, when I got my full professorship in Mechatronics Engineering from IIUM when I was 37 years old – I was the youngest and first female professor in the Faculty.
Nevertheless, as a mother, my proudest achievement of all was when my daughter received an award as one of the top five best International Baccalaureate students in South Australia when she graduated high school.
This year's International Women's Day theme is #BreakTheBias. Do you face challenges as a woman in your field and do you overcome them?
I think that challenges are always there; but just as we need friction to be able to move, we can turn challenges into opportunities. They become a drive or motivation for me to improve myself and to always strive for the best.
I am wearing three 'hats' of diversity: I am a woman who is working in a male-dominated field, Asian, and a Muslim who is easily identifiable as I wear a hijab (headscarf). It is not easy to get through things in the first instance. Sometimes, I find it challenging to convince people from industries particularly to work together with me. I feel that it is not only because of the three 'hats' but also because I am small in size, people often think that I am a new student.
Why would you encourage other women to consider a career in Mechanical Engineering- (Space) Robotics?
This field is fun, very interesting, and stimulating. Mechanical engineers can change the world and are always at the forefront of future technologies. I am biased here, but considering that this field is relatively broad, the knowledge, technology, and skillsets that are offered by the Mechanical Engineering field – particularly in space robotics – generate vast and global opportunities. There are a wide range of career choices, especially as the world is moving rapidly towards increased robotics and automation.
What advice would you give young women looking towards a career in the field?
Believe in yourself; always try your best; never stop learning and enjoy your journey.