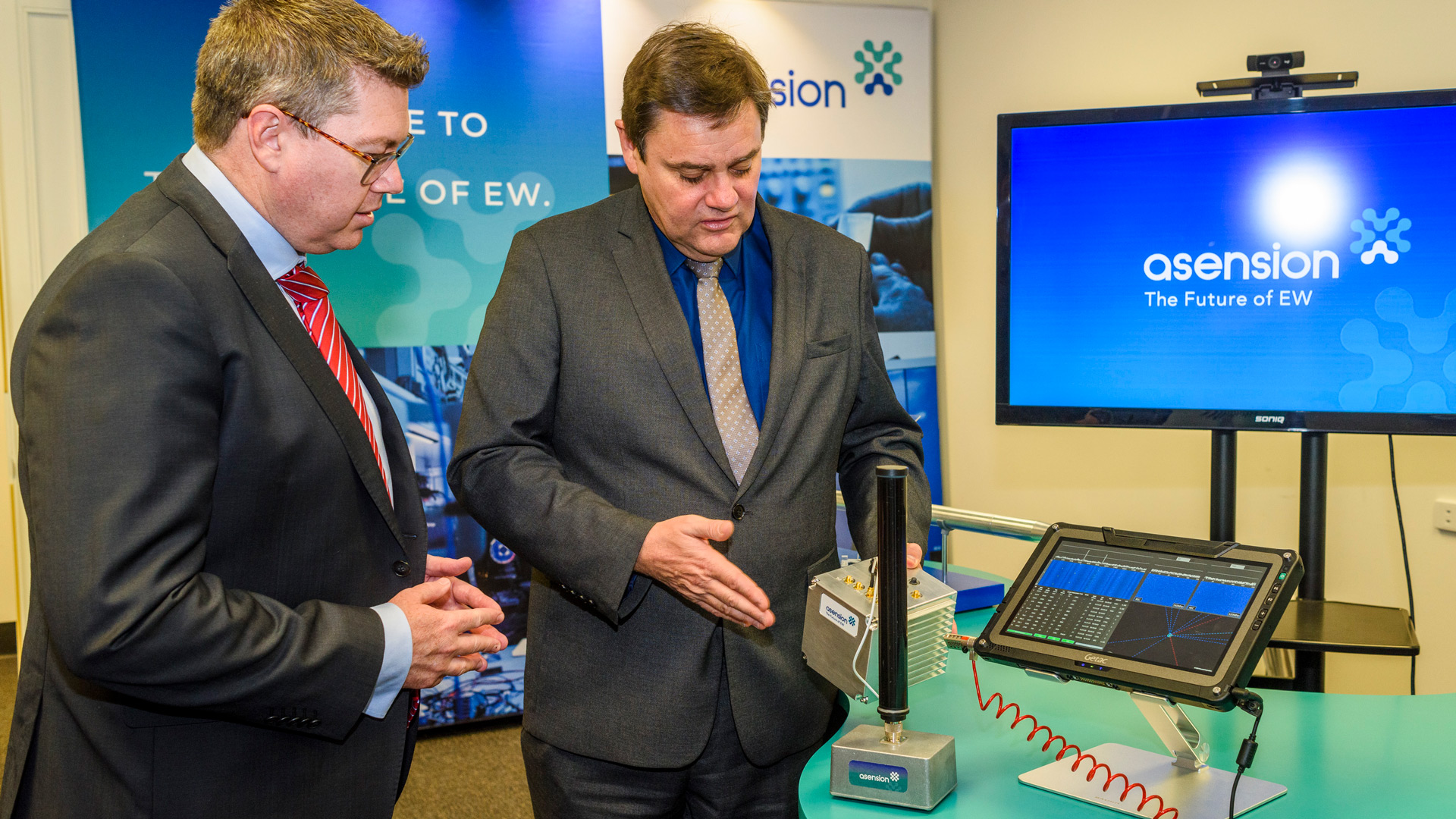 Veteran-owned South Australian electronic warfare company, Asension, has signed a $4.35 million contract with the Australian Government to deliver a space-based tactical sensor system for Defence.
Chief Executive Officer of Asension, Ian Spencer, said the contract –awarded through the Defence Innovation Hub (DIH) – was an exciting opportunity to grow the company's workforce and progress vital space capability for Defence.
"This contract has been pivotal to the successful development of this capability to date and has enabled Asension to grow as a company," said Mr Spencer.
Minister for Defence Industry, the Hon Pat Conroy MP, said the investment by the Federal Government will help build the nation's sovereign space industry and skilled workforce.
"The government's partnership with innovative small business such as Asension will be critical to growing a robust, resilient and innovative industrial base for space technologies in Australia," said Minister Conroy.
"If successful, this technology will enhance the Australian Defence Force's (ADF) capability in the space domain through greater situational awareness and visibility."
The contract follows Asension's earlier success in evolving the sensor technology via a previous DIH contract granted in 2020.
The first phase of this project – Miniaturised Orbital Electronic Warfare Sensor Systems (MOESS) – was initially funded in Round 1 of the Defence Innovation Partnership's Collaborative Research Fund (CRF) in 2018, under the company's former name, DEWC Systems.
Director of the Defence Innovation Partnership, Sumen Rai, said the DIP team is looking forward to seeing the results of the venture.
"The Collaborative Research Fund was established to seed sustainable and scalable R&D activities, which is exactly what Asension has done," she said. "We are very excited to watch their continued success."